It's difficult to begin counting the ways that Bolivia has the power to overtake the senses. But I'll take on that fool's errand and start a list:
A walk through La Cancha, Cochabamba's famous daily open-air market – the country's largest – will inundate your eyes with the crowded sights of vendors selling everything under the sun, from vegetables and livestock to clothes and car parts. The world-famous Carnaval celebrations in Oruro flood your ears with the wild musical history of Bolivian folklore. Neo-Andean cuisine pouring from the newest kitchens in La Paz and Santa Cruz offers the jet set traditional, local ingredients presented with modern flair, creating new flavours for diners to savour. A pre-dawn arrival to the ceramic and glass bus terminal in Potosí can deliver a soul-searing cold your body has never felt before. The smell of burning palo santo enticing your nose at a cha'lla at the top of La Cumbre, the desolate, rocky mountain pass you reach on your way down to the greenery of Los Yungas and the Amazon, is one you will never forget.
I could go on and on.
In this issue of Bolivian Express, we used our senses as our guides to share some of the most memorable stories from Bolivia. We are celebrating the incredible diversity of this country, and telling stories of what we find to be essential Bolivian experiences.
We learn about a history of the recorded music of yesteryear, and two fanatics' efforts to preserve precious pieces of musical history. We visit a theatre where children without hearing are learning to perform their experiences and allow audiences to understand what it might be like to live with disabilities. We take a charango lesson from a master, one who cannot see and uses his ears, hands and heart to feel his music. In La Paz's Zona Sur, we get a close shave with a barber offering old-time quality to the city's up-and-coming. And we visit an Italian restaurant that combines tastes of the Mediterranean with warm Bolivian hospitality.  
While thinking of the sensory experiences Bolivia has to offer, it is important not to leave out its more mystical side: yatiris telling fortunes; human skulls protecting their caretakers; the Andean cosmovision providing new ways to see the physical and metaphysical world. With otherworldly activities carrying on amongst modern life here, one can become tuned in to one's sixth sense, looking inside oneself to make one's own reality of this place.
As you sit back and read this issue, hopefully we will awake all of your senses, and you will be prepared to take in from all sides everything Bolivia has to offer. There are many places to go, and even more stories to create. Give it your all, and with your five physical senses, and your sixth one for good measure, you can experience Bolivia for all that it is.
Then you can start making your own little list.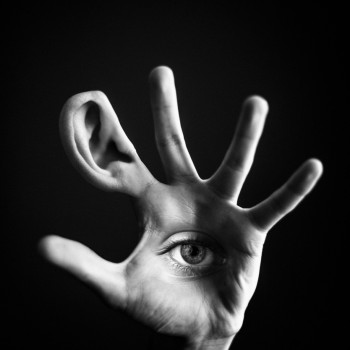 THE 71 ISSUE - SENSES
16 Apr, 2017 | Nick Somers