ARTICLES OF Ollie Goldblatt
Cochabamba 2018
21 Jun, 2018 | Ollie Goldblatt
Photo: Ollie GoldblattApathy, passion and the challenge of hosting the Juegos SuramericanosFor the first time since their inception in 1978, the Juegos Suramericanos are being held in Bolivia. The spo...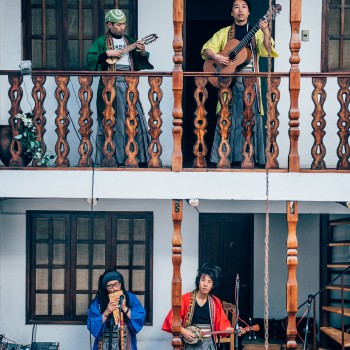 Wayra Japón Andes
21 Jun, 2018 | Ollie Goldblatt
Photos: Iván RodriguezTraditional Japanese and Bolivian Music Fused TogetherIn 1899, Bolivia's first Japanese immigrants made their home here. Next year, 120 years later, this historical moment is bei...