ARTICLES OF David Kavanagh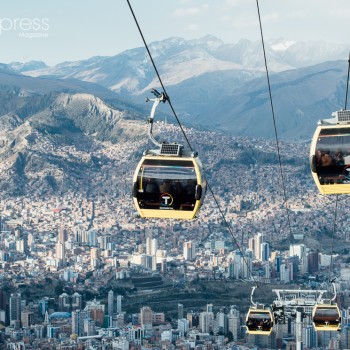 A Vertical Nature
25 Jul, 2016 | David Kavanagh
How Topography has forged La Paz's IdentityPhoto: David KavanaghComing over the ridge from neighboring El Alto in the darkening twilight, travellers are met with an almost otherworldly sight. Through...
Together in the Light
20 Jul, 2016 | David Kavanagh
The slopes, the canyon, the chiseled cityA Photo essay by David KavanaghIf it were to be painted, the artist would keep three words in mind as he worked: vertical, rugged and alien. Brush in hand, he'...