ARTICLES OF Izabela Wlodarczyk
I Can't Feel My Face When I'm With You
24 Oct, 2016 | Izabela Wlodarczyk
Photo: William WroblewskiA One-Sided Love Affair That Was Never Meant to LastI cannot really explain how this love came to be. What I can tell you is the story of how we met and let you decide it for...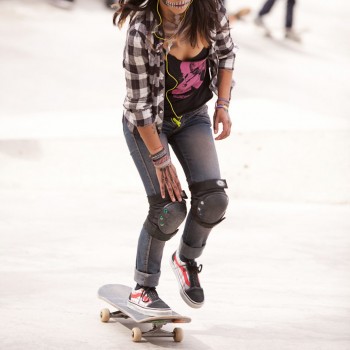 In a League of Their Own
21 Nov, 2016 | Izabela Wlodarczyk
Photos: Milton Arellano Female Skateboarders Break Down Stereotypes in La PazEvery day, skateboarders gather in plazas all over La Paz to try out new tricks, learn from their friends, and wind down. T...