Charlene Eckels
20 Jan, 2019 | BX Crew
Image: Courtesy of Charlene EckelsArtist Bio:Bolivian-American Charlene Eckels was born and raised in North Carolina. She has a bachelor's degree in studio art from the University of North Caroli...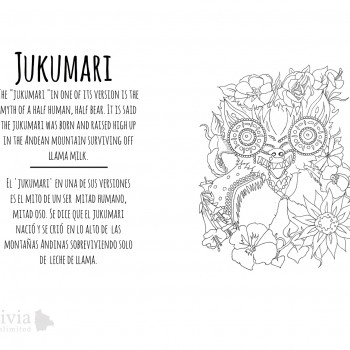 Jukumari / Tipoy
20 Jan, 2019 | BX Crew
RECOMMENDATIONS BX 105
30 May, 2020 | BX Crew
RECOMMENDATIONS BX105DESTINATIONVALLE DE LA LUNADescription: The Valle de la Luna is one of the most popular tourist destinations in La Paz. It was named 'Moon Valley' when Neil Amstrong visited Boliv...