Charlene Eckels
20 Jan, 2019 | BX Crew
Image: Courtesy of Charlene EckelsArtist Bio:Bolivian-American Charlene Eckels was born and raised in North Carolina. She has a bachelor's degree in studio art from the University of North Caroli...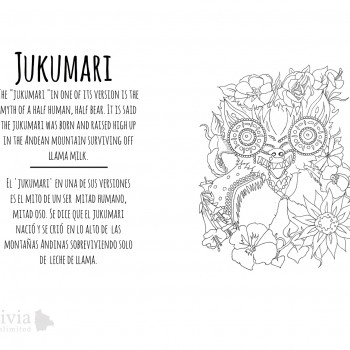 Jukumari / Tipoy
20 Jan, 2019 | BX Crew
RECOMMENDATIONS BX 105
30 May, 2020 | BX Crew
RECOMMENDATIONS BX105DESTINATIONVALLE DE LA LUNADescription: The Valle de la Luna is one of the most popular tourist destinations in La Paz. It was named 'Moon Valley' when Neil Amstrong visited Boliv...
Patricia Rodríguez
30 May, 2020 | BX Crew
WalisumaImages courtesy of WalisumaPatricia Rodríguez leads Walisuma Bolivia, a brand under which over three thousand Bolivian artisans and producers market their products in Bolivia and promote thems...
Carlos Jordan
30 May, 2020 | BX Crew
UltraGrupoCarlos Jordan is an entrepreneur passionate about innovation and technology. He is the CEO and co-founder of UltraGrupo, a tech startup that raised the largest funding rounds in Bolivia's hi...