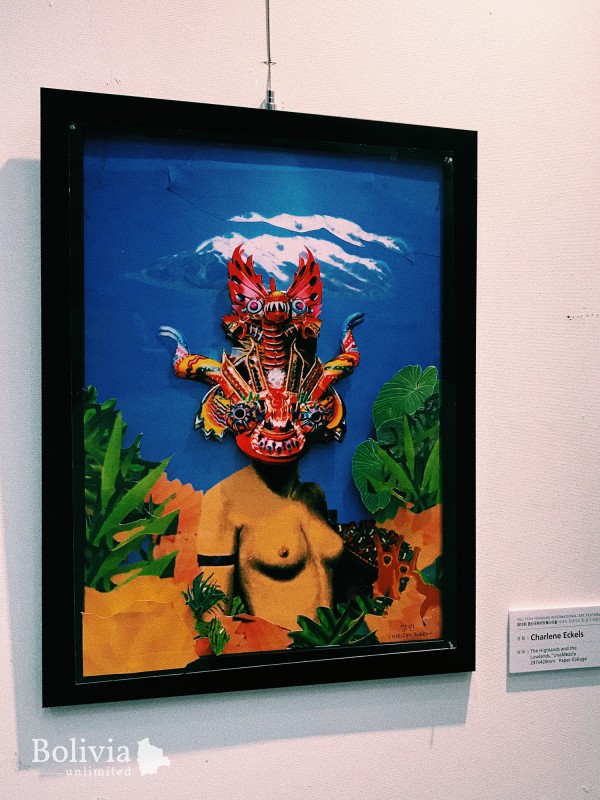 20 Jan, 2019 | BX Crew
Image: Courtesy of Charlene Eckels
Artist Bio:
Bolivian-American Charlene Eckels was born and raised in North Carolina. She has a bachelor's degree in studio art from the University of North Carolina at Wilmington and mainly resides in Los Angeles, California.
Eckels has travelled extensively and lived in several different countries, including Bolivia, Dubai, Bahrain, Ireland, New Zealand, London and South Korea, which has proven to be an incomparable asset in her ability to grasp diverse cultural concepts. She's even survived a plane crash in the Amazon jungle.
Currently, Eckels is an internationally recognised Bolivian artist and a member of the Sindicato Boliviano de Artistas en Variedades. She creates works geared towards promoting Bolivian culture, the most recent of which is a bilingual colouring book.
Recent Exhibitions
2018 May fly 17 Guerrilla Play Exhibition, Seoul, South Korea
2018 Busan International Environmental Arts Festival, Busan, South Korea
2018 Yongsan International Arts Festival, Seoul, South Korea
2017 Illustrated Women in History Exhibition, Swindon, UK