24 Jun, 2019 | Alicja Hagopian
Photos: Courtesy of Prana Reggae
Prana Reggae returns to Bolivia's music scene with an experimental new album
If Bolivia isn't a country that comes to mind when you think of reggae, you'd be excused for that. But you'd also be wrong. Latin America has been home to a burgeoning reggae scene for decades and Bolivia has been no exception. Veteran names like Atajo and Lapsus have been around since the 1990s, following a wave of 'Reggae Fever' across the continent. In recent years, there has been a new generation of musical projects sparking a resurgence of the genre on this part of the map. From Matamba, who has achieved international success with his solo act, to Illapa's authentic chilled-out rhythms, to the fusion group Suyana, reggae takes many forms in Bolivia's vibrant alternative music scene.
With that in mind we introduce Bolivia's own Prana Reggae, made up of Kevin Quezada (voice), Mauricio Prado (guitar), Karim Salome (guitar and backing vocals), Franco Rodriguez (bass), Gary Guardia (drums), Juan Pablo Aranva (keyboard), Luis Yujra (trumpet), Yeccid Yujra (trombone) and Henry Yujra (saxophone). Yoga goers or those familiar with Sanskrit might recognise the word Prana, meaning 'breath', and considered in Hindu philosophy to be a life giving force. The band chose the name because that is exactly the vital energy that they wish to manifest through music. This free flowing spirit is reflected in their style which, despite the name, is not limited to strictly reggae, but dabbles in a medley of genres.
Prana Reggae began its journey seven years ago with a group of friends in school just messing around out of class. All they wanted was to be a band and they didn't care much for labels. They started out with punk (transport yourself back to the early 2010s) and even thrash metal. They hopped around styles of music before settling on the more laid back frequencies of reggae. But more than sticking within the boundaries of the genre, they use it as a tethering point from which to explore many sounds. This musical ethic is fostered by the varying tastes of the members of the band – funk, rock, Latin rhythms – such that when they meet to rehearse each member adds a distinct nuance to the songs. As they put it: 'It's less of a one style kind of thing. Each songwriting process takes us in a different direction.'

As far as songwriting goes, the band maintains an authenticity that can be hard to come by nowadays. They write all their songs collaboratively, bouncing off of each other's ideas. Often one member will come prepared with a concept and they will work from there. They also produce all their own music. As far as distribution, their online streaming platform is managed by Sony's distribution company The Orchard, but they haven't signed contracts with any label so far. That is definitely a hope for the near future, but until then they are still motivated to make music.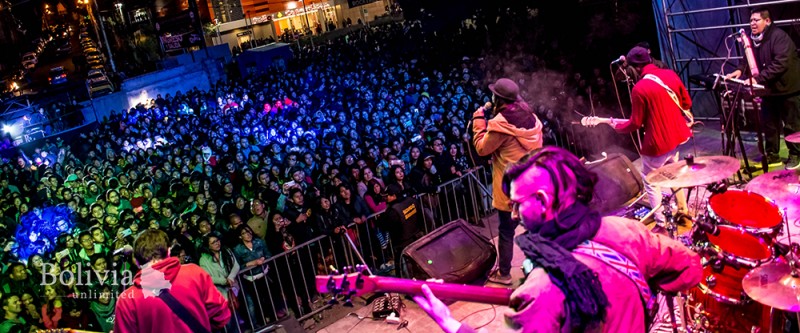 The band recently released its second album, Desde la Música Trascender, which they consider very different from their first record in 2015. After the release of Mandofu un Toporri, they took a year to make new music and create, becoming comfortable fusing styles and genres. The result is a medley of uptempo symphonies from slower, sadder ballads to experimental offbeat tracks that have a truly distinct style. It seems that on this record, Prana Reggae has been able to find a genuinely unique identity.

Though the lyrics and guitar (or ukelele) form the heartbeat of the discography, it wouldn't be reggae without the variety of brass instruments that 'give the feel' of their music. On many tracks one can find an assortment of unexpected sounds, from a didgeridoo to Tibetan meditation bowls. It's safe to say that the band is not afraid to experiment, and as its new album reveals, they know how to do it well.
As far as goals for 2019, Prana Reggae wants to pierce the international market, or at least know that people listen to their music abroad. And why shouldn't they? In its very essence, Bolivian reggae exists thanks to globalisation. Just as reggae has made its journey through different cultures and nations, Prana Reggae wants its music to be enjoyed by people from all over the world.