Fundación Viva's Photography Contest
27 Aug, 2018 | Rafaela Alford
Photos provided by Fundación VIVA
A competition to save endangered species
In early August of this year, the entry deadline for the National Photography Contest of Endangered Bolivian Species passed. It is an annual competition held by Fundación Viva, the charity branch of Bolivia's popular telephone company. The photographs of the winners, featuring some of Bolivia's most endangered species, will be printed on over 10 million prepaid phone cards for national distribution.
Claudia Cárdenas, Fundación Viva's manager, says that distribution of these images will spread awareness of Bolivia's endangered species. 'People can't love and care for animals whose existence they aren't aware of,' she says. The first release of cards in 2011 featured images by foreign photographers. For the next year, Cárdenas saw the competition as an opportunity to involve Bolivian people in conservation efforts. She hopes that an awareness and pride in Bolivia's wildlife will help support efforts to protect them by forming a relationship between the average Bolivian and endangered Bolivian species.
The competition's past winners successfully captured the freedom of the animals in their natural habitats. 'The photo must not only be a good photo, but a respectful one,' Cárdenas emphasises, 'where the animal is not being maltreated, mishandled or ridiculed.' It should inspire people to want to protect the animals. A photo where a monkey is attacking a child, she helpfully points out, would not be good publicity for the animal.
As for the future of the competition, Cárdenas points out that they still have a great many species to photograph. 'We have at our fingertips one of the most biodiverse countries on the planet,' she says, 'so this contest still has a long way to go.'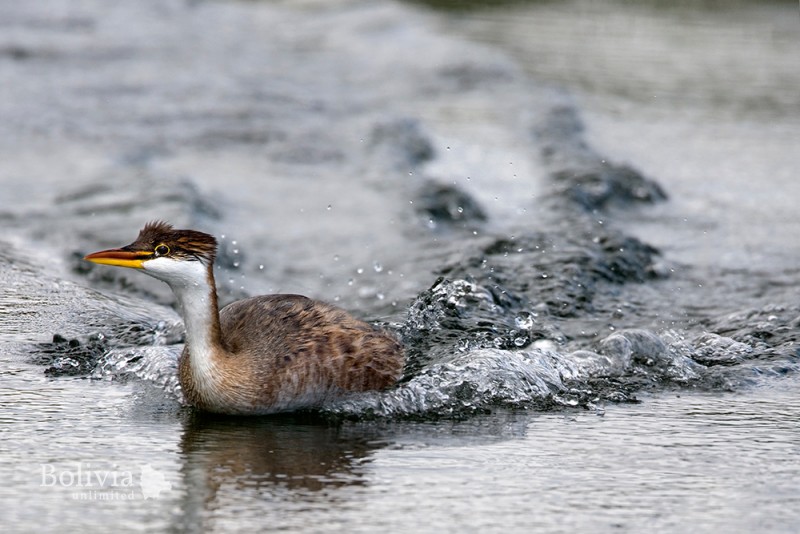 Thinking of applying next year? Don't be dissuaded if you're an amateur photographer. 'New technology allows anyone to take a lovely photos without having to be a professional,' Cárdenas says. 'Sometimes one can be a professional, but they haven't been able to capture the animal in the perfect moment.'
And if you're travelling in the Bolivian jungle and witness or suspect any illegal trafficking or maltreatment of the local animals, please call this free landline, run by Viva.
Free landline: 800142052 (Santa Cruz); 800140270 (Beni)